Who would have thought that taking pieces of fabric, cutting them into little bits and putting them back together would be so satisfying?
I love hanging out with my friends while quilting, creating beautiful things for gifts, especially baby quilts, having something that I made keep us warm and cozy at night.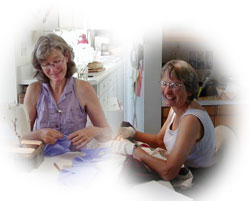 Ann Glenn and Carroll Hirsch
Quilting Buddies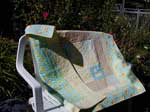 Duckie Quilt
for Aiden Cross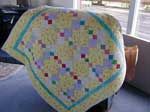 A New Star
for Sophia, Carolyn Massell's granddaughter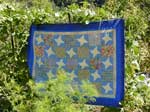 Zoe's Night Garden
for Zoe Tabacco.